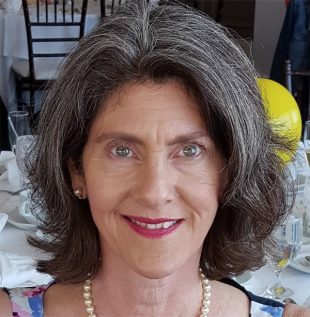 Welcome!
I am delighted to announce that I will be your official hostess at the Lone Star Spanking Party, 2017. Although I am originally a New Yorker, I hope you Texans will welcome me and my very playful demeanor!
Sarah, Paul, John & I (Sounds like a band, doesn't it?) want to give you the best possible experience while attending our "soiree." They will be working hard to keep everything running smoothly for each of you. My job is to welcome and play with you! (Which job sounds more fun to you?)
About Moi!
Like most of you, spanking has been in my "jeans" since birth. Heeheehee. Just thinking about spanking a sexy bottom makes me quiver and gives me PST (Perpetual State of Twitchiness.)
If you hang around me, you will likely listen to me scold and then watch me paddle a very naughty girlie bottom in the middle of the "public play room."
Then, when I'm resting my arm, I'll be available to meet you, chat about your favorite kind of play and answer any questions you might have. (If I don't know the answer, I'll know where to go get it.)
Party time is completely playtime for me. Most of my weekend will be spent in a role play of one sort or another. I rarely talk about my own real life and usually, don't ask about yours. It makes our time together more focused on the saucy stuff!
For me, staying in the fantasy works to relieve real life's stress and refreshes me. As your hostess, that is what I hope for each and every one of you by the end of our time together.
Preparing for the Party
Now we're less than 60 days out from the Lone Star Spanking Party. Getting all atwitter, I find this stretch of time very exciting. (And my husband receives the benefits!) The fantasies about what to wear, who I'm going to paddle and why start percolating in my mind. All of my free time becomes obsessed with spanking party fever.
I recommend you do the same. Take advantage of your mind's free time. Let your fantasies grow into ideas that might last a lifetime. Give yourself permission.
I always say, "If this party is half as good as my fantasies, I'll be lucky…"
And let me tell you… "I have attended parties for over 25 years. My fantasies have never been as good as the real thing. Never!"
The main reason is because I am not attached to what will or has to happen.
The buzz I get from listening to the sounds of hands landing on wanting bottoms, the audio of reprimands and giggles in the air, as well as sharing meals with like-minded kinky people…. Ahhhh, all of this provides me a welcomed hiatus from both real life and any fantasy I have ever dreamt up. Really!
To all Neophytes
If you are new, this will be a thrilling experience like no other! You're going to be surrounded by kindred spirits. We all love the idea of watching, being or giving spankings! Isn't that crazy?!
Review the schedule lonestarspankingparty.com/schedule/ and plan to attend several of the events. (I will be running two of them.) There you will meet others with similar kinks & fetishes.
Be willing to share some of the fantasies whirling around in your head. I recommend you don't come with any attachments of what will happen. The "cooler" you are, the safer the community will feel and the more likely a "steamy" scene can ensue.
After Party Blues
Don't be disappointed if all of your fantasies don't come true at this party. Think of yourself as a work in progress and the party as a safe place to learn about your interests (for real) and your relationships with others.
Be aware that after the party you may feel down. Perhaps because the event ending means real life starts again. Or, because you had attachments and you're disappointed things didn't go a certain way… These thoughts are natural.
I love to wallow in my memories of encounters I either saw or were a part of after each party. In fact, I often write about them on my blog:
JUST ADD SEX AND STIR www.jasnstir.com (You are welcome to subscribe and share.)
I recommend you also enjoy wallowing. You might want to take some time to think about ways to further enhance your attendance at the next Lone Star party.
Rock on and let me know how your countdown to the party is going.
Your Hostess,
Madame Samantha/bWyatt