IMPORTANT: PLEASE READ
2020 PARTY CANCELED DUE TO COVID-19
It looks like things will still not be reliably safe to have the Lone Star Party in November and we always like to be able to guarantee to the best of our ability the safety and wellbeing of those attending and we won't be able to. Sadly, through no fault of our own, there is still an upsurge of COVID-19 cases in Texas, there is still no reliable treatment and no vaccine available to the vast majority of the population. With the ever-changing contact tracing laws this could risk our attendees' privacy. It is hard to tell whether international flights will be unrestricted by then as well.
This was a hard decision for us, as we love our spanko friends and miss you all terribly, and we love throwing parties and watching our friends have fun, but sometimes we have to make the adult decision.
So, the next Lone Star Spanking Party will be held November 11-15, 2021.
REGISTRATION STARTS IN JUNE
By then it is reasonable to believe that we will have a vaccine, or the very least an effective treatment, against this awful virus and can go back to living our lives. There is always a silver lining, and so given the extra time, we organizers have been working hard behind the scenes and planning on making the 2021 Lone Star an event not to be missed.
The hotel deserves huge kudos for continuing to work with us through all this hardship, and we hope you guys will hang with us and come down and join us in November 2021. You'll be glad you did. The airlines are still being liberal with rescheduling flights and the lot, so hopefully, this can be managed as easily as possible. For example, I know that we have been able to cancel our flights for a credit that can be used with that Airline through 2021.
If you have a hotel reservation whether a suite or regular room, the hotel will take care of canceling it for you.
Your party fees: If you want to use your paid fees for the November 2021 party, please let us know and we will put your name on a list as paid and registered for 2021.
If you want a refund please email: lonestarparty@gmail.com and we will get to it as soon as we can. It may take a couple of weeks as we will be answering lots of emails, but you will get your refund.
Starting in June we will start REGISTRATION when we plan to have a hotel booking code and we will email each person who is paid and registered and make sure you have it. Registration normally takes place approx 6 months before a party is held, therefore, as we are holding this party in November… june will be the time that you can book at the earliest date. we will be updating this page and in the FETLIFE Group once news of this is confirmed. If you had a suite please please email Sarah at the above Lone Star email and let her know so she makes sure that you will have one in November.
Any questions, we are glad to take them. We will be changing the event pages to reflect these changes.
And as always thank you all for your kind and continued supporting patience. We'll get through this and then it will be GRAND! We love you all so much. Hang in there and stay safe. It may not feel like it right now, but this thing won't be forever.
The Lone Star Team
Be sure to go to the Fetlife Lonestar Group Event members where you can ask/see questions on this matter – the Fetlife page is located HERE


The Lone Star Spanking Party is held in the proud city of Houston, Texas


 2021
These were 2020's prices for your hotel room rates  (subject to availability)
Standard Room (Double or King) $99 +tax
Junior Suites from $139 +tax (IMPORTANT: Limited, these are first come first served!)


CHECK OUT OUR FETLIFE GROUP
MORE INFORMATION YOU MIGHT FIND HELPFUL:
Please be aware that we will get you the new registration date deadlines ASAP.
The ones below were for the now-canceled May 2021 party date
Registration Prices: One price all-inclusive, all genders, all meals.

Early bird registration: $100 through Dec 31, 2020
Discounted Registration: $125 from Jan 1-March 31 2021
Regular Registration: $150 after starting April 1 2021
100% refund before March 31 2021
50% refund in April 2021
No refund in May 2021 but can transfer your ticket to someone else.

Day passes

$75: Friday only
$75: Saturday only

Vending

$50: party attendee vending
$100: non-attendee vending
You CAN register and pay at the door, but it will be more expensive and you'll have to have a handwritten name tag instead of a printed one. This party is the largest spanking event in the USA – With approx 350 attending last year, we expect more in 2021. There are approx 2000 members on our event Fetlife Page! Check out the full schedule of events on the website HERE:
**Prices will go up by $10 on May 1st 2021 and then another $10 at the door!**
REFUND POLICY
NO Refunds after May 1st (You may transfer your ticket to someone else)
50% refund between April 1st and May 1st
Full Refund before April 1st
VENDORS Will be allowed ONE company per booth. You get ONE table
it is $10 extra for each additional table. 
What is included in your Party ticket including the Saturday night meal:
Thursday Night Pizza Party
Friday night Ballroom Tex-Mex Buffet
Sunday Farewell Brunch
All classes, activities, and suite parties 
INCLUDED IN YOUR ALL-INCLUSIVE PARTY FEES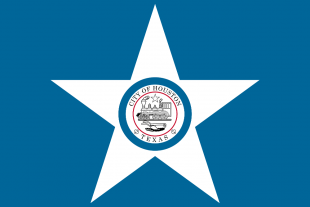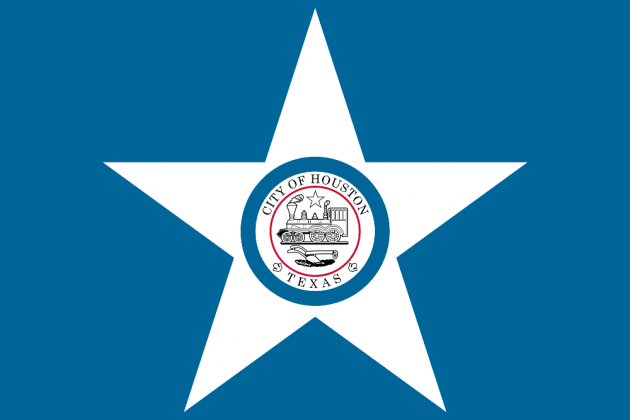 A HUGE Spanking Vendor Fair
Demos and Classes by scene professionals
Naughty Boys Party
Two Dark/BDSM themed Parties
Spanking Icebreakers, Newbies Party, and spanking games
Fundraiser for the American Cancer Society
Music & Events by Bob DJ (well known in the party circuit)
Models/Farewell Brunch
2 Brats Breakfasts (male and female)
Thursday Pizza Party & Friday Buffet
Meet and mingle with attending models and producers
Suite Parties
Raffles and Door Prizes
Famous Midnight Flogging event
Littles Playtime
Principal's Office & British Discipline

Just some of the fun I'm sure we'll have…